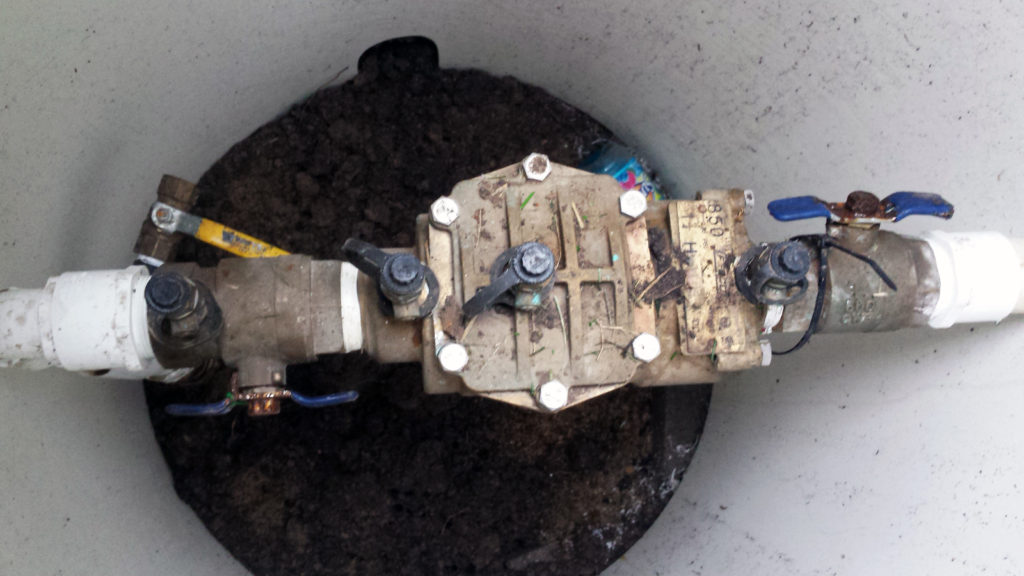 You wouldn't want to mix up a pitcher of fresh lemonade with water that could potentially have contaminants in it, would you? Of course not! Luckily, Salina city codehas measures in place to prevent this by requiring backflow prevention devices on your home sprinkler system. These devices must be checked on a regular basis and two employees of Landscape Consultants were recently certified to do the testing.
Paul Griffith, operations manager, and Russ Ohlson, irrigation division manager, attended a week-long course in Kansas City and then passed the international certification testing. The majority of city-licensed backflow prevention testers are licensed plumbers. Griffith said this will allow Landscape Consultants to provide yet another service for their irrigation clients.
"We previously had to sub-contract the testing," he said. "Now we can do it in house, saving our clients time and money. Landscape Consultants prides itself on being a one-stop shop for landscape, irrigation and maintenance services. This reinforces that promise."
Backflow prevention devices can be found on everything from the soda fountain at your favorite convenience store to the fire suppression system in an apartment building. Salina city code refers to these systems as having a "cross connection." A cross connection is any combination of pipes, tees or fittings that connect treated drinking water with a source of possible contamination. Think of it as the physical link between the treated drinking water and any non-potable source.
Most residential irrigation systems in Salina need to be tested every five years. The city sends notices to homeowners when their system is due for testing. Irrigation systems that use well water are not subject to the city's testing requirements, unless the system is connected to both a non-potable source and to the public water supply.
For more information about backflow prevention testing, or to schedule your appointment, call Landscape Consultants at (785) 822-6540 or email info@lcsalina.com. Learn more about Salina's cross connection control program by visiting www.salina-ks.gov.
Serving in: Salina, KS 67401, Abilene, KS 67410, Ellsworth, KS 67439, McPherson, KS 67460
Landscape Consultants LLC
1777 E. Old Hwy 40, New Cambria, KS 67470
(785) 822-6540
www.landscapeconsultantsllc.com
info@lcsalina.com