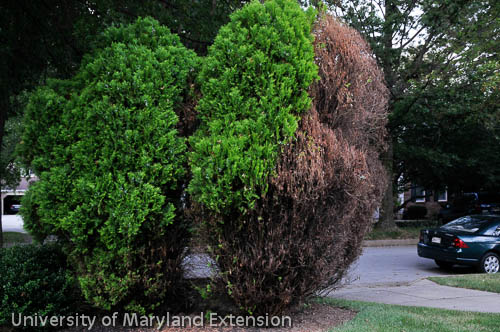 Have you ever noticed small brown bags hanging from your trees or shrubs? Don't be fooled, these aren't nature's Christmas ornaments! They mean your plant is infested with bagworms — small moths that spend much of their lives protected in these silken bags made from foliage of the host plant. We are beginning to see bagworms hatch in the Salina area, so be on the lookout!
This is the best time of year to treat bagworms, as they are in the small larvae stage and begin to actively feed on some 200 species of trees and shrubs. Bagworms tend to prefer evergreens such as junipers and spruce.
How do you know if bagworms are taking over your landscape? The bags are a tell-tale sign, and if you inspect the tree or shrub closely, you may see the small larvae on branches and leaves. Each bag can contain thousands of larvae, which means they can quickly decimate and even kill large trees and shrubs if left untreated.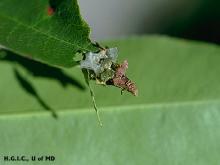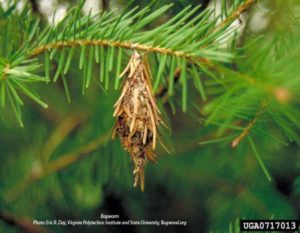 So how do you treat bagworms? An insecticide sprayed about a week to 10 days after the initial hatch is most effective. The young pests are most susceptible to sprays at this stage in their lives. By late summer, insecticides aren't a very successful form of treatment. You can also hand pick the bags from your trees and shrubs during the winter months, which will prevent the late spring hatch the next year. Just be sure to properly destroy and dispose of the bags. We recommend burning.
If you believe there's a bagworm infestation at your home or business, just give us a call at (785) 822-6540 or send an email to info@lcsalina.com and we'll be happy to come out and take a look. We know you take pride in your plants, so give us a call and we will help you get rid of these nasty pests!
Serving in: Salina, KS 67401, Abilene, KS 67410, Ellsworth, KS 67439, McPherson, KS 67460
Landscape Consultants LLC
1777 E. Old Hwy 40, New Cambria, KS 67470
(785) 822-6540
www.landscapeconsultantsllc.com
info@lcsalina.com