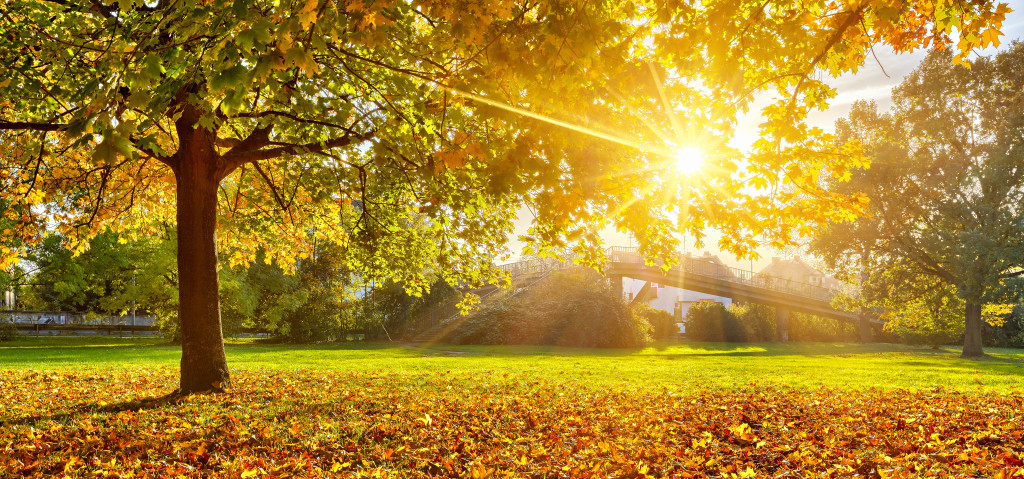 Have you heard…. "Fall is For Planting"!
Fall is considered by many the best time to plant trees and shrubs. Why would we say this when so many plants that we plant in the spring, do just fine?
It's not that spring isn't a good time, it is simply that in the fall plants have cooler temperatures to help them adjust to their new home. You are less likely to have hot winds to contend with, which is less stressful to the newly planted tree or shrub. Less stress means more energy is put into roots which are the life line for the plants.
Trees are particularly adapted to move in the fall. Many companies grow their own trees. Landscape Consultants is one of those companies. By purchasing trees grown in the area they are already more adapted. Often you are able to pick a tree from the field and tag your selection with your name. When the time is right, and the tree has gone dormant, it can be dug and prepared for planting. Some trees are grown in a way that allows for digging before going dormant. This allows for a longer planting season.
Selecting your own tree is fun to do so make it a family outing. Call Landscape Consultants to set up a time to browse through their tree fields. I can't think of anything more relaxing and enjoyable to do. Walking through the fields picking out that special tree or several is fun to do. After you start seeing the fall color showing around town, it makes for a particularly pretty time to be in the Landscape Consultants tree fields.
Full landscapes can be planted in the fall too. Don't think that it is only a time to plant trees. If Landscape Consultants suggest a plant for your landscape and recommends fall planting be assured that the plants will perform well.
Yes, "Fall is for Planting". Take time to make your selection from Landscape Consultants large inventory of trees available to plant at your home or office this fall season.
Serving in: Salina, KS 67401, Abilene, KS 67410, Ellsworth, KS 67439, McPherson, KS 67460
Landscape Consultants LLC
1777 E. Old Hwy 40, New Cambria, KS 67470
(785) 822-6540
www.landscapeconsultantsllc.com
info@lcsalina.com